International Master of II level in
Visual Computing and Multimedia Technologies in the Deep Learning era
MuMeT 2017 is an international Master of second level of the University of Modena and Reggio Emilia, co-sponsored by Italian MIUR (Ministero della Istruzione, Università e Ricerca) in the National Technology Clusters
Project
The MUMET II level Master wants to create new professional figures with advanced knowledge on the emerging technologies in visual computing, vision and machine learning, and intelligent multimedia systems.

There is now a large market request and a very few availability of expertise in these fields, required for new generations of intelligent computing systems both for industry 4.0 and for creative and cultural industry in smart cities and communities.
five months university training
six months stage in a company
a salary support in stage and grants for best students.
---
Why MuMeT
One key aspect of the new intelligent information technologies is the hybrid nature of modalities and media to generate and process information and knowledge.
From mobile devices to cloud services, from the internet-of-things to wearable devices, industries, cities and communities are populated by intelligent and intrinsically multimedia (video, images, text, audio, graphics) systems.
Contextually, the increasing amount of data requires flexible techniques to improve the decision making process in all the industrial processes
Machine learning approaches, in particular those based on Deep Learning, have recently gained popularity in this context, as the most powerful Artificial Intelligent tools for supporting reasoning and content understanding.
Advanced multimedia expertise is thus required in computer science for the creation of knowledge by processing and managing images, videos, texts, graphics, audio and temporal data.
This knowledge, outcome of 20 years of industrial research, is pervasive in many applications. For example in immersive interaction systems, in computer vision and machine vision systems, in predictive analysis for industries, in mobile apps, in multimodal systems and in advanced presentation platforms.
The MUMET Master has the goal of training a new profession, the «multimedia data scientist» with advanced knowledge in «visual computing», focusing on computational services in which visual interaction replaces the standard text-based interaction.
---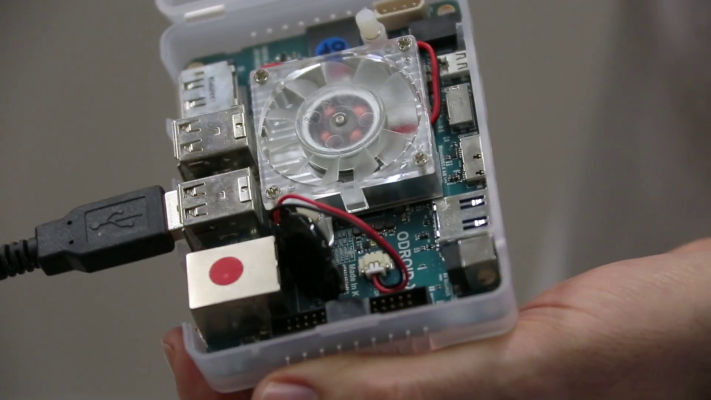 ---
The program
The «master universitario di II livello» is a one year training program, in accordance with Italian University laws, to give a specialized and advanced training after the Laurea and Laurea Magistrale degrees.
It is a Life-Long Learning experience, open to young graduated students and everyone that meets the requirements.
The Master follows the internal regulation of UNIMORE, and the cost-reporting rules of the project «"Education City" in Cluster Smart City» funded by Italian MIUR end European Community.
The Master provides the title of «Dottore di Master» after attending the 1-year study program to obtain the 60 Formative University Credits (CFU). Each credit amounts to 25 hours of study (from lectures, projects and individual study). A student of the Master is thus required to follow the 1500 hours program in one year among them at least 500 are spent in a company stage.
For the current edition of the MUMET Master, 12 grants are available: for 12 selected students registration fee is not required, and instead a benefit of € 2.000 is provided (additional benefits are received as expense covering from the companies that will host the students for the 6-months apprenticeship).
Topics
Multimedia Technologies
Digitialization
Indexing, and Retrieval of Multimedia Data
Augmented Reality
Visual Computing
Computer Vision, Image Processing and Video Understanding
Computer Graphics and 3D Reconstruction
OpenCV programming
IoT, wearable systems
Learning Technologies
Pattern Recognition and Machine Learning
Deep Learning
Big Data analysis and decision making
Management of Innovation
Management and Technological Insights
Web and Mobile Application Design
GPU Programming
Project Management
In addition, specific seminars will be organized by
internationally recognized scientists
and by
IT companies
.
The master is in Italian / English language.
---
Parternship
Main Sponsors
Partners in Master
Università di Modena e Reggio Emilia, Dipartimento di Ingegneria «Enzo Ferrari»
ASTER, Emilia Romagna
Democenter-SIPE
---
Supporting
For Companies
Regular sponsorship: Euros 5000. Allows for one attendee from the company and guarantees one apprentice for the 6-month internship.
Advanced sponsorship: Euros 7000. Allows for one attendee from the company and guarantees one apprentice for the 6-month internship. The company can participate to the candidate selection and provide lectures during the program.
Gold sponsorship: Euros 10000. Allows for two attendees from the company and guarantees two selected apprentices for the 6-month internship. The company can participate to the candidates selection and provide lectures during the program.
---
Information
Director of the Master: Prof. Rita Cucchiara – rita.cucchiara@unimore.it
Master secretariat: Dott. Silvia Caliò – silvia.calio@unimore.it
Sponsorship information: Dott. Massimo Pulvirenti (fondazione DemoCenter)- m.pulvirenti@fondazionedemocenter.it